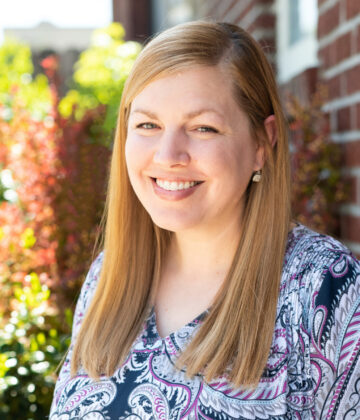 Courtney serves as the Clinical Director at Avenues Counseling.  She is a Licensed Professional Counselor, with a Masters degree in Counseling and a Bachelors Degree in Psychology. She has over a decade of counseling experience, and is a trained EMDR therapist.
Courtney has experience with a range of issues including those relating to depression, grief and loss, anxiety, family of origin issues, abuse, anger, boundaries, controlling relationships, trauma, identity and self-image, coping with raising children with special needs, and relationship issues. She utilizes an integrative approach, incorporating a variety of therapeutic modalities, in order to tailor therapy to best fit each person's needs. Courtney also specializes in counseling counselors, social workers, and others in the mental health field. Additionally, she is an approved Supervisor for licensure in the state of Missouri.
"Going through a difficult season in life? At the end of your rope? We all go through times of struggle, sometimes from present circumstances, sometimes from the lingering impact of our past. Facing our pain takes courage. It is my desire to for you to feel heard and understood, to find a safe place to honestly approach the pain in your life, and to find comfort and help in the midst of it.
There is hope. You do not have to be alone. Change is real and possible."