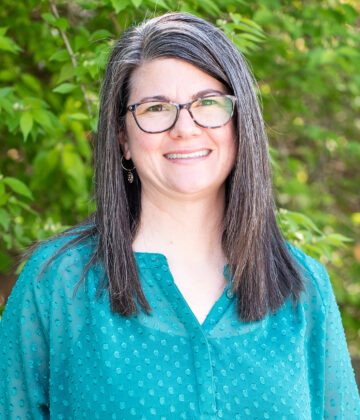 Lianne Johnson serves as the Executive Director of Avenues Counseling and is a Licensed Professional Counselor in the state of Missouri. Lianne is a Certified Clinical Trauma Professional (CCTP) and an approved facilitator for the Prepare-Enrich assessment. Prior to beginning Avenues Counseling, she worked in various counseling settings which included private practice, Redeemer Counseling in NYC, the Center for Trauma Recovery and the Children's Advocacy Center in St. Louis.
"I work with individuals, couples, and adolescents dealing with a myriad of issues and struggles such as anger, depression, postpartum depression, anxiety, separation/divorce, family struggles, boundaries, domestic violence, self-image and identity, grief recovery, trauma, abuse, and parenting.
I have a passion for caring for people and desire to walk with you as you seek change and healing in your life. Life can feel overwhelming and hopeless at times, yet we are not meant to remain in these painful places. I approach each individual I meet with, with dignity and kindness as you share your life story with me. I view each person as unique and approach the work I do in ways that honor your uniqueness.
Change, relational restoration, and personal growth are possible for you."
Lianne is not currently accepting new clients.