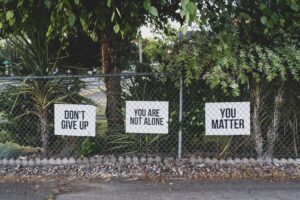 By Jonathan Hart, LPC, Assistant Director
Since its inception, the mission of Avenues Counseling has been to ensure that mental health services are available to anyone in need, regardless of their ability to pay.  We believe that mental health is not a luxury, but a basic human need.  We aim to make mental health services accessible to anyone.  
We have worked to develop this word "Accessible" in several different ways.  We have cultivated a broad range of specialties among our staff and in our referral base, so that those in need of a particular kind of services can access the particular kind of help they need.  We have worked to develop diversity on our staff, so that people in need can access a therapist they feel comfortable with and who understands their experience.  We maintain credentialing with many insurance carriers, so that people who have insurance can access help using a benefit they are already paying for.  We have developed a scholarship fund to help those in need access help even without insurance coverage.  Throughout the pandemic, we continued to make services available through virtual options using video conferencing platforms, so people in need could continue to access mental health services safely. 
In the last couple of years, we have made good progress in establishing these avenues of accessibility.  We also realized that there were other areas of accessibility that we had not explored.  Accessibility also involves location and physical access.   We have also been developing relationships in communities that are under-served with mental health services, so that those in neighboring communities who could not get help because of distance or transportation obstacles can access the help they need closer to home.
We are aware of other areas in which accessibility is an issue: Technology, cultural concepts and stigmas, and overall awareness of how and when mental health counseling can help ordinary people like you and me, just to name a few.  We have a long way to go, but our sights remain set on our goal of making mental health services available to anyone in need.